If you'd like to write about Burner Mail, we're happy to help. For enquiries, please contact us at contact@tryninja.io. We're going to try and answer all emails within 24 hours.
Below are some resources you might find helpful when preparing an article.
Factsheet
Developers:
Sergiu Calborean (@sergeships) and Alexandra Persea (@perseaalexandra)
Release Date:
May 2018
Website:
Summary
Burner Emails is a Chrome/Firefox extensions that helps you keep your email private by automatically generating burner emails (random forwarding email addresses) when you're completing a form with an email field on the web. This way, your personal email address stays private and the website that you completed the form on, knows only about the burner emails.
The Story
We kept receiving spam email from websites we signed up on long ago and the Unsubscribe links in the email footers didn't work, and so we became frustrated that our email addresses were on who knows how many email lists that marketers used to promote stuff (mostly spam). Burner Mail was born in order to fight this sleazy practice used by some internet marketers.
Screenshots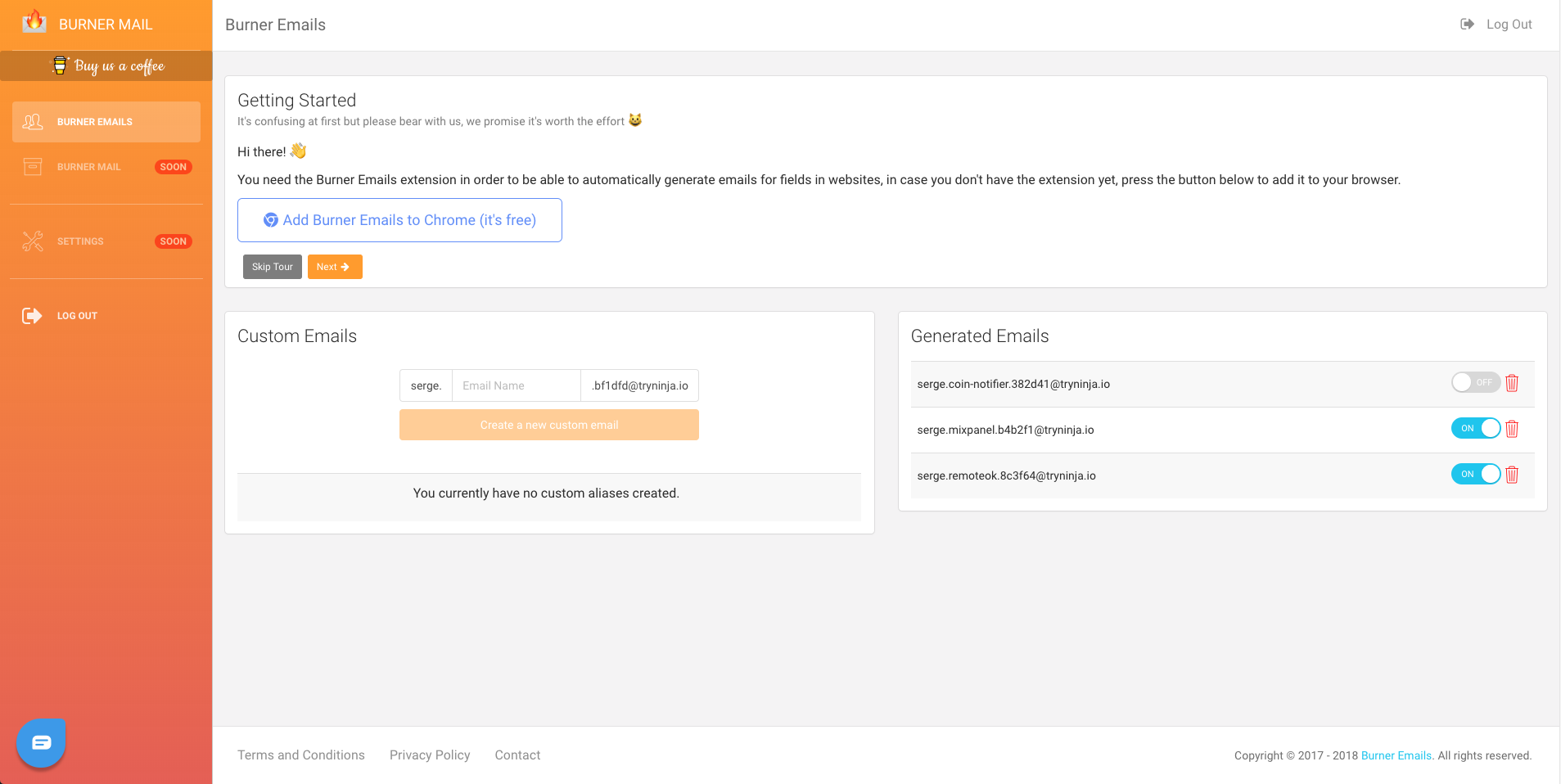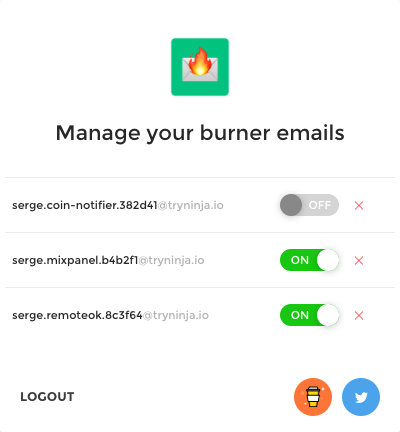 Logos